I have long been an admittedly frequent blog reader. Last night, as we sat at Swamp Cabbage, the brewers asked me how I knew so much random information and that was my answer. I read. A lot. And sometimes, most of the times, it happens in the middle of the night.
I also like a lot of pictures. I think you can get the best ideas from others. There are so many talented people all around us.
Speaking of that, I've been seeing a lot of yarn art lately. I want to call it "yart" but that tends to refer to "yard art", so I will refrain.
Emily Henderson has an amazing string art piece in her home. The colors are just incredible. I really want to paint something with that color scheme.
Nate Berkus has a piece of fringed wall art for sale at Target now, too.
Then, today, I saw this one from Urban Outfitters: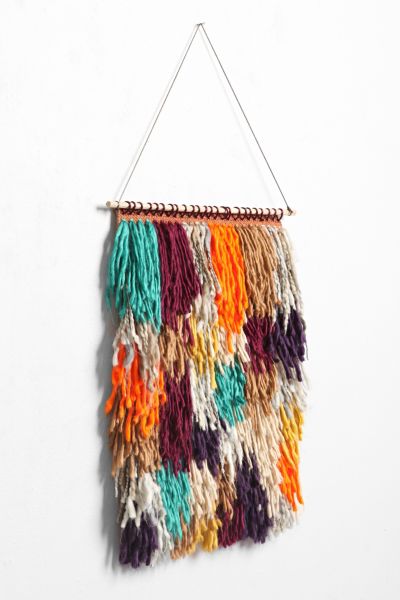 Now I'm wondering if it would be possible to make one myself. I feel like I would have to have some type of wiring in the back to tie the yarn or string to. It wouldn't have the flow and delicacy of Emily Henderson's but it would add some texture and funk to a room. What do you think?